About
Tjebbe Roestenburg – Managing Director Aid Consultancy Ltd & AID Renewables (SA)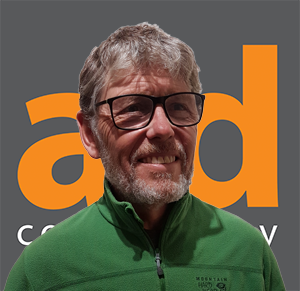 Tjebbe has over 21 years experience as a commercial oilfield diver and 25 years working at height and specialising in rope access across the world.
Prior to the formation of AID Consultancy, Tjebbe was the Managing Director and senior trainer for AID Industrial based Great Yarmouth. Specialising in Industrial Rope Access, Work at Height Training for industry, renewables sector and for confined space training. AID Industrial was acquired in late 2015 by a large offshore group.
Tjebbe is now the Managing Director of AID Consultancy, maintaining his strong connections with the Industrial Rope Access Trade Association (IRATA) carrying out compliance audits and technician assessments. As MD of AID Renewables South Africa, Tjebbe has been responsible for the management and development of the GWO Training Modules and continues to develop the company.
About AID
At AID Consultancy we have in depth knowledge and expertise in our core disciplines including Rope Access, Work at Height and Rescue, Confined Space, Manual Handling, Risk Management and Performance Management.
Vision
Our vision is to be the global leader in consulting, auditing and compliance for working at height and rope access to ensure safe systems of work and rescue planning, reducing or eliminating fatalities, accidents and near misses globally.
Core Values
At AID Consultancy, our core values are at the centre of everything we do. They are what make us unique because they set out how we act and behave, and define our decisions and actions.
Integrity – We build trust, behave honestly and aspire to the highest standards of ethical behaviour.
Quality and Assurance – We are committed to ongoing improvement for ourselves and our clients, and compliance with laws and regulations.
Excellence – We follow and uphold standards, actively seek feedback and provide a unique skills set.
Safety – We are passionate about managing risk to ensure people, customers and the community we work with are safe, now and in the future.
Best Value – We optimise value for our customers through good practice and continuous improvement.
Innovation – We work collaboratively with a solutions focused approach. We encourage people to challenge established practices.